#Selbstbewusst #Stark #Schmerzfrei
Wir helfen dir deine Ziele zu erreichen. Durch dass Cross Your Limits Trainingssystem von Oliver Velevski, wirst du selbstbewusst, stark und schmerzfrei!
Team of expert Coaches
Main-Fitness by Oliver Velevski - das ist geballtes Wissen, Leidenschaft und Know How von einem Team, das sich individuell auf dich einstimmt und stets auf dem aktuellsten Stand hält, um dich in deiner Entwicklung voranzubringen! Wir sind zertifiziert im RKC Hardstyle Kettlebell Training, Ring Strength Training, Strength & Conditioning, Gymnastics Training, Barbell Training, Calisthenics, Ernährungswissenschaft, Prä- & Postnatales Training, Biomechanik der Wirbelsäule und vieles mehr. Kontinuierliche, weltweite Fortbildungen von namhaften Experten sind dabei ebenso selbstverständlich wie praktische Erfahrungen, damit du bei uns in sicheren Händen bist.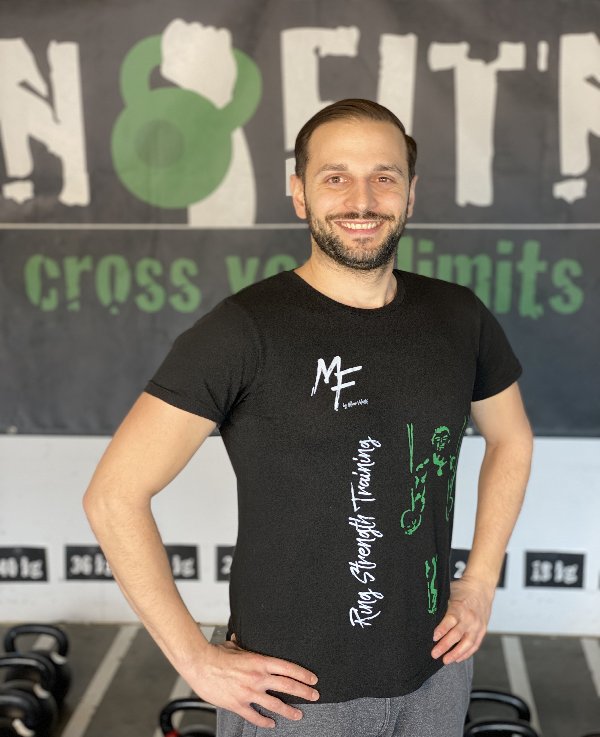 MF SCC, RKC 1
Tibor Banyai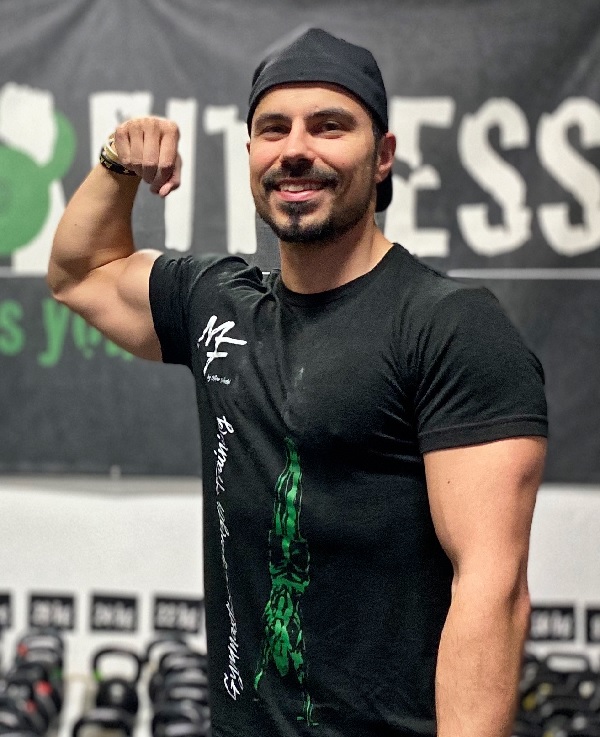 CEO, MF Master SCC, RKC Team-Leader, FMS Level 2, SFMA, McGill Backfitpro, Gymnastic Bodies Athlete
Oliver Velevski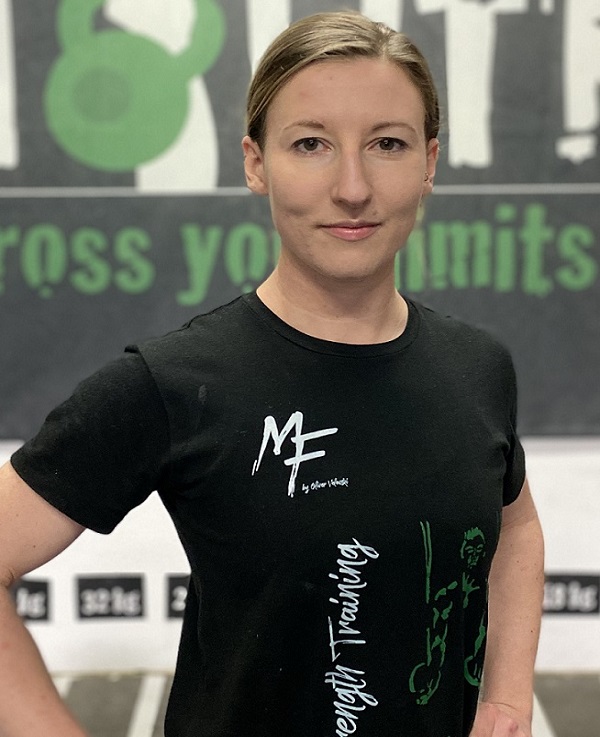 MF SCC, RKC 1, Pre- & Postnatal Coach, First Iron Maiden in Germany
Anna Vietz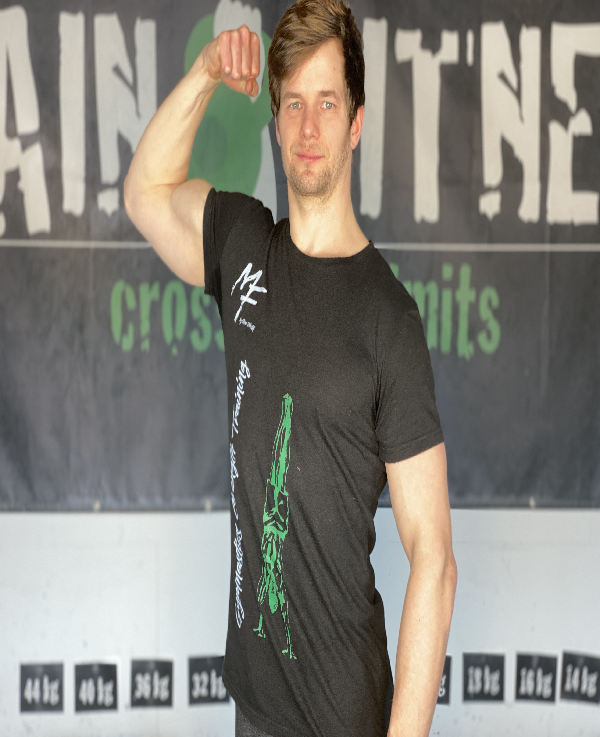 MF SCC Attendee, RKC I, Ski Alpin Trainer
Jörn Müller
Olis Training begeistert durch die perfekte Kombination aus Kettlebell-, Körpergewichts-, Barbell- und Ringtraining, wobei der Fokus immer auf der möglichst perfekten Technikausführung liegt. Durch sein fundiertes Wissen kann er dabei Jeden auf seinem individuellen Level abholen. Dieses Jahr stand für mich die HKC-Zertifizierung an, wobei ich mich durch Seminare bei Oli sowohl in Präsenz als auch durch seinen hervorragenden Onlinekurs vorbereitete. Egal ob live vor Ort oder "vor dem Bildschirm", ihm entgehen auch Kleinigkeiten nicht, hier bekommt man technischen Feinschliff. Absolut empfehlenswert, wenn man auf sein nächstes Trainingslevel kommen möchte.
"It is one thing to be a COACH, another thing to be a MENTOR, but a completely different thing to be a LEADER. I am proud to be led by a coach, mentor and leader LIKE YOU!" Shoutout to my great coach, mentor and leader Oliver Velevski. THANK YOU for being you. THANK YOU for being by my side since 2015, for helping me to reach my goals and for paving my road to Iron Maiden.
Oliver ist ein hervorragender Coach. Er sieht, was er einem zumuten kann. Übungen werden so skaliert, dass man immer ein Erfolgserlebnis hat und immer etwas mitnehmen kann. Er führt einen behutsam immer wieder über die eigenen Grenzen hinaus, ohne zu überfordern. Ich bin zur Zeit bei ihm im Summer Preps Programm (HSSP) und muss sagen, ich fühle mich selbst als Beginner zwischen all den jungen Athleten wohl. Es gibt keinen Druck, aber trotzdem holt er alles aus mir heraus.
Hätte niemals gedacht, dass das Mentoring Programm so schnell so krasse Veränderungen bringt. Dabei ziehen wir das ja erst drei Monate durch! Das Gesamtpaket Ernährung, Training und mentale Unterstützung hat dafür gesorgt das es mir so richtig gut geht. Ich bin Leistungsfähiger und dabei ausgeglichener! Dabei unterstützt Oli bei jederzeit bei allen Fragen. Man fühlt sich rundum super aufgehoben!
Philosophie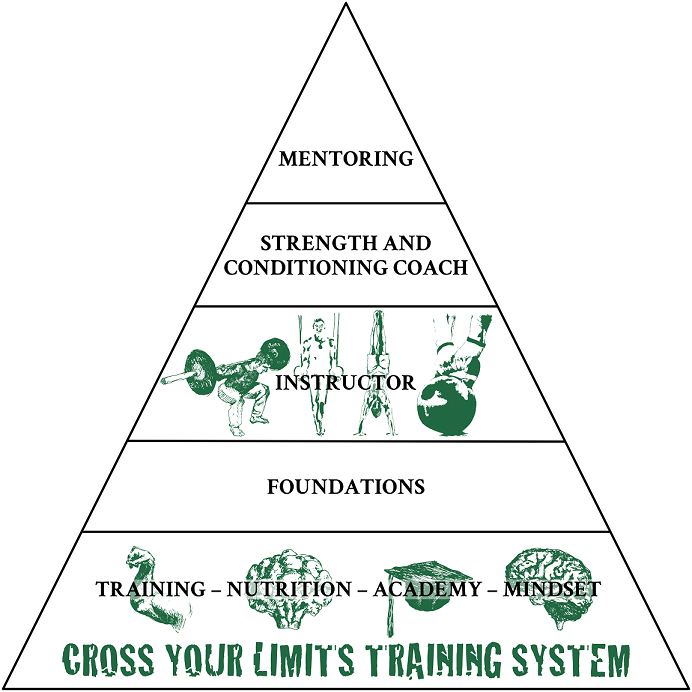 ONLINE CLASSES AND WORKING HOURS
Wir sind auch ONLINE für dich da! Vereinbare dein kostenloses Erstgespräch mit Oliver Velevski
Wir helfen dir deine Ziele zu erreichen. Durch dass Cross Your Limits Trainingssystem von Oliver Velevski, wirst du selbstbewusst, stark und schmerzfrei!